Welcome to SugarTump Persians
Hello my Name is Antony Wainfur we are a small persian hobby show/breeder recently relocated (september 2015) to the outskirts of Bristol & Weston Super Mare, England.
I have always loved cats, but my love for the persian breed began many, many years ago with the purchase of our first handsome pet chinchilla named Hugo whom sadly passed at 16 years of age.

My love for the breed, grew more and more with their beauty and behavior, fascinating me so much, that I began to visit cat shows, studying in detail as much about this beautiful breed as possible.
Deciding this is what we love most we set out to purchase our first Bi Colour Cream & White Boy "Hamadan Sanandj" whom was the start of or breeding program.

Now we have been Showing & Breeding our Cats for a number of years, also stewarding at Shows entered.

Our home at present consists of 2 Males and 6 Females whom are cared for daily and kept up to date with vaccinations.
Our cats live in us in a family environment where we share love and affection daily, in the warm Spring/Summer months they can venture outside in their specially made housing and also having the run of our enclosed garden, being supervised at all times enabling them to play, run free and bask in the sun.
They are above all my pets.

We are a GCCF, CFA & TICA Registered Prefix "SUGARTUMP"

Our commitment to the Persian is to attaining a well-balanced cat with a large head with smooth round doming, large round eyes, small ears, short nose with open nostrils & a full tail that's in balance with the body, standing on short thick set legs, strong boning and an overall great structure.
It is very important to Present beautiful examples of the breed into the shows entered that conform to standard.

We are a Hobby Breeder, breeding for type and quality. Not quantity!
A cats health, well being and temperament are of the upmost importance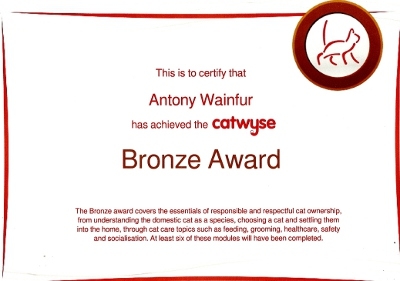 OUR CATS ARE PKD TESTED NEGATIVE
@ Langford Veterinary Services
Langford House Langford, Bristol BS40 5DU

We work carefully with selected blood lines aiming to improve the Persian breed.
Specializing in the many beautiful colours of Smoke/Cameo and Solid Persian including one of the most rare being the chocolate smoke, we also produce chocolate carrier Persians
Our Lines include Very few English, mainly internation such as American,German,Spanish, Portuguese, Dutch & French in their pedigree.
From wonderful blood lines such as: Maradan, Girabel, Fare Niente,Miro, Iwanda, Proud2b, Midas, Sunlit, Boberan, Tehy, Tracylooe, Petovia, Maryhill, Pele Mele, Palmetto's and Shadowdream.


May i thank you in advance for your visiting our website.